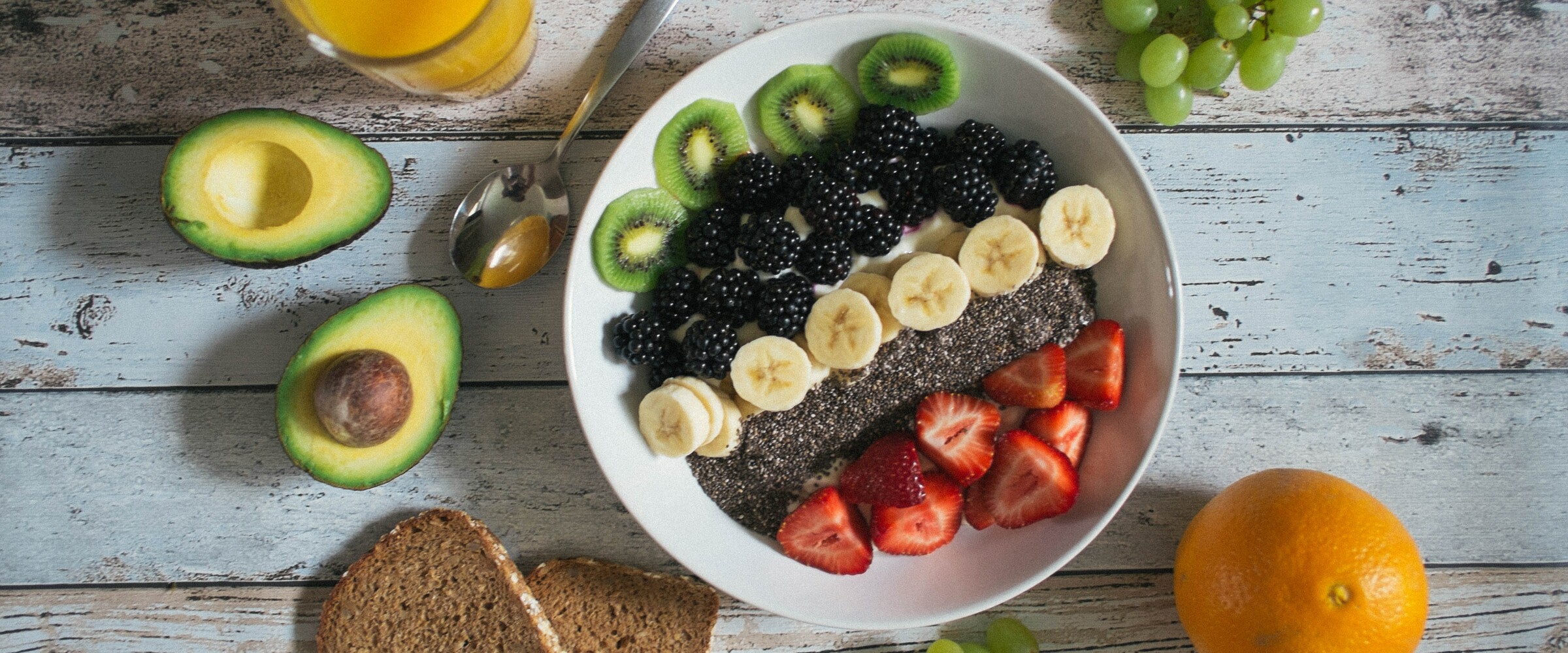 Fertility Nutrition: Foods to Eat When Trying to Get Pregnant
The importance of a healthy balanced diet shouldn't be underestimated, especially if you are trying to get pregnant. The foods you eat will have a direct impact on your weight and your health, and they may impact your fertility. When you're actively trying for a baby, whether this is naturally or with the assistance of fertility treatments, you should try to ensure you're making the right dietary choices to optimise your fertility and your chances of conceiving.
Many don't realise that you need a healthy diet and certain nutrients to develop healthy sperm and eggs, keep your weight within optimal range, and correct hormone imbalances. If you're trying to get pregnant and you're wondering which foods you should be eating, below we have listed some of the best foods to incorporate into your diet. It's worth noting that it takes three months to make new sperm and for eggs to mature, so you should start making better food choices as soon as possible if you would like to try and conceive in the near future.
Wholegrains
One of the quickest and easiest ways to improve your diet when you're trying to get pregnant is to swap your refined grains like white rice and white bread for wholegrain alternatives. Wholegrains contain the most nutritious parts of the grain and in addition to being a source of fibre, they are full of fertility-enhancing vitamins, antioxidants, and minerals.
In addition to wholegrain bread, rice and pasta, try some new wholegrains like quinoa and buckwheat. There is so much you can do with wholegrains to make a delicious meal.
Oily fish
Omega 3 is known for being one of the most important nutrients to include in your diet when you're trying to boost your fertility. These essential fats can help to support hormone function and make healthy cells, which can have a direct impact on your fertility. An easy way to increase your Omega 3 is to eat oily fish like salmon, mackerel, and sardines.
Ideally, you should have fish one to two times a week to ensure you're getting enough Omega 3. You can enjoy fish at lunch or dinner and there are so many different meal ideas to try.
Fruit and vegetables
Fruit and vegetables are always a key component of a healthy diet, however, it's even more important to eat plenty of fruit and vegetables when you're trying to get pregnant. They are a great source of fibre and minerals, as well as fertility boosting antioxidants, and can be a good source of folic acid, vitamin C and vitamin E too. Each of these nutrients is beneficial when trying to conceive.
Try to include fruit like berries, kiwis, oranges and grapefruits, and vegetables like spinach, broccoli, peppers, cauliflower, avocados, and other leafy greens into your diet.
Nuts and seeds
When you're trying to conceive, it's beneficial to have healthy snacks during the day. These will provide a steady source of energy and reduce cravings for sweet foods. Eating nuts and seeds between meals can keep you full and boost your intake of nutrients to support fertility. Both nuts and seeds contain healthy fats and minerals, and you don't need many to reap their benefits, so don't overload your plate as they can be quite high in calories.
Seeds like pumpkin seeds and sesame seeds are a great source of zinc, which is considered one of the most important nutrients for both male and female fertility. Nuts like almonds are a good source of vitamin E, walnuts are a source of Omega 3, and Brazil nuts and cashews provide the natural antioxidant selenium. So, incorporate a vast selection into your diet.
Following a fertility nutrition plan
Here at Sims IVF, we understand how important a healthy balanced diet is when you're trying to conceive, whether or not you're using fertility treatments to help you have a baby. On our website, you will find a four-week fertility nutrition plan as well as a range of healthy snack ideas and quick lunch ideas. We work in collaboration with Glenville Nutrition clinics to provide nutritional support to our patients and help boost their chances of a healthy pregnancy.
We also provide a fertility dietitian service and our registered dietitian can create a unique diet and nutrition plan for you. This tailored service is particularly advantageous if you are under or overweight, suffering from diabetes or living with a medical condition like PCOS. Getting some nutrition advice and guidance from an expert can help you to ensure you're eating the right foods to increase your chances of conceiving.
Find out more
If you have any questions about fertility and nutrition, don't hesitate to contact us. Over the years, we have supported thousands of patients on their fertility journey. We look forward to hearing from you and assisting you with your fertility needs.