Making healthy dietary choices can help to improve your fertility health and optimise your chances of conceiving. Registered Dietitian, Sophie Pratt, can tailor a diet and nutrition plan to your specific needs.
Find out more
This fertility nutrition service comprises of a one on one consultation, focussing on:
Nutritional assessment
Body composition analysis
Diet history and nutrition analysis
Supplementation guidance
Consultation report
Individualised 7 day meal plan with recipes and shopping list (optional)
Our fertility nutrition service can be particularly useful for those looking to improve egg or sperm quality, as well as patients suffering with:
Diabetes
Being under or overweight
If you'd like to book an appointment with Sophie Pratt, you can speak to your fertility consultant about getting a referral.
Fertility Dietitian, Sophie Pratt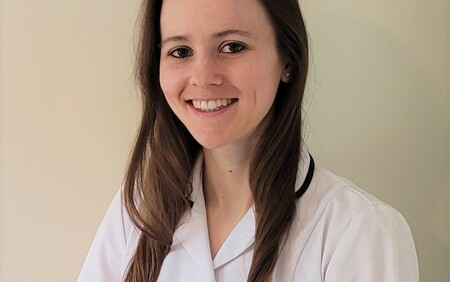 Sophie Pratt is a CORU registered dietitian and a member of the Irish Institute of Nutrition and Dietetics. She holds a BSc in Human Nutrition from University College Dublin, an MSc in Dietics from Ulster University, as well as a Level 4 Certificate in Exercise Health and Fitness from University of Limerick. Sophie has experience in the fitness industry and is currently based in Canta Clinic in Carlow, offering both in-person and online nutrition services. Sophie's areas of expertise include infertility (e.g. Polycystic Ovary Syndrome, male infertility), weight management and sporting performance. Ultimately she is passionate about the benefits nutrition and exercise have on our lives and seeks to empower individuals to better their habits and lifestyles.
Meal plans
Dietitian Webinar