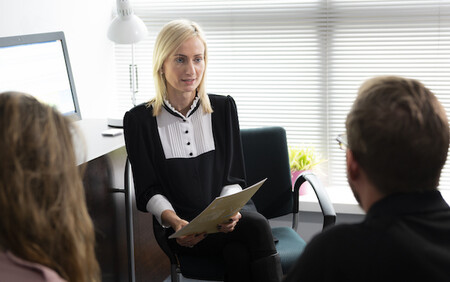 Fertility Counselling
At Sims IVF, we support you not only through the medical side of your fertility journey, but also through the emotional and mental experience of fertility treatment.
Patients often go through a range of thoughts and feelings either before, during or after fertility treatment. This may be in response to their own beliefs or those of others, e.g. family and friends. Sims IVF Fertility Counselling aims to alleviate the negative effect of these feelings by providing an integrative CBT counselling approach to support you in recognising and changing any unhelpful thoughts or beliefs.
Common issues include:
Anxiety relating to treatment
Anxious thoughts and feelings relating to decision making
Social isolation relating to disclosure
Guilt, anger or envy
Low mood
Relationship issues
Sims IVF Counselling Provision
Counselling is optional, with couples and individual sessions being catered for.
Our experienced fertility counsellor, Clare Healy, uses a number of different counselling techniques, which can be tailored to your unique needs.
Techniques used include:
Support Counselling

Support Counselling can offer general support on a short-term counselling basis (1-3 sessions) before, during or after treatment. This type of counselling may help to identify and change unhelpful thinking patterns, as well as exploring and expressing feelings and establishing coping strategies.

Booking Procedure:

Self-referral – Sims IVF patients book directly with reception
Medical staff referrals – Support Counselling may be recommended

Therapeutic Counselling

We offer longer term therapeutic counselling on a six session brief-therapy basis. Therapeutic counselling integrates Cognitive Behavioural Therapy (CBT) and Integrative Counselling to support you n overcoming symptoms relating to low mood, stress or anxiety. Therapeutic Counselling can also support couples in working through intimacy or communication issues. Counselling is provided in a confidential setting, providing an atmosphere where it may be easier to talk about intimate matters. It also supports individuals in establishing self-supporting and accepting beliefs and solution-focused problem solving skills.

Booking procedure: Sims IVF Patients book directly with reception.

Implications Counselling

Every recipient of sperm or egg donation is required to see the counsellor for Implications Counselling, for a minimum of one session. There can be emotional, relational, financial and social implications relating to becoming a donor recipient and counselling can help to explore these to allow you to make confident decisions about your treatment options. Implications Counselling focuses on exploring the thoughts and feelings that may arise specific to sperm or egg donation. Further sessions may be recommended to improve your experience of the donation process.

Booking procedure: Patients on a Sims IVF Donor Programme book their Implications Counselling appointment (1 x session included), directly through reception.

Assessment Counselling

When a Sims IVF doctor has concerns about your emotional or psychological wellbeing, you may be referred for assessment counselling, if appropriate. This is to assess your readiness for treatment, as well as your awareness of the implications of fertility treatment. There may be some recommendations following this assessment. Patients are not charged for this assessment.

Booking procedure: Doctor referral. Patients book directly through reception.
Mental health and fertility treatment