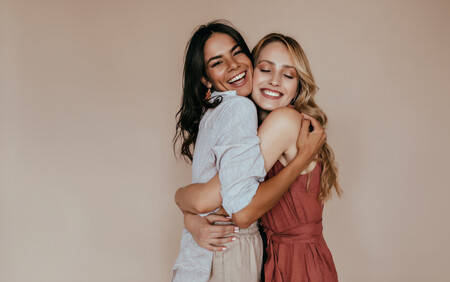 Known Egg Donation
The term "known egg donor" refers to a family member, acquaintance, or friend who is willing to be an egg donor for you. At Sims IVF we have developed a streamlined, affordable known egg donor programme.
For some couples, using a known donor offers some key advantages. If the donor is a relative there can be comfort in using eggs from the same genetic pool. In addition, recipients often feel more in control and less uncertain about the process as the donor is known to them. Finally, it is generally a shorter waiting time to begin treatment and reach embryo transfer as, where possible, the donor and recipient cycles are coordinated.
Deciding to use a known donor is a complex process with long-range implications for the donor, recipient couple and the child. As such Sims IVF have developed a comprehensive programme to assist couples and donors in deciding if this is the best option for them and to guide them through from first visit to treatment outcome:
Known Egg Donation Timeline
Medical Consultation
The recipient couple will firstly have a consultation with one of our fertility specialists.
A separate medical consultation is arranged for the donor.
Ovarian Reserve Testing for the Donor
An AMH blood test and an antral follicle count scan is arranged for the donor to assess her ovarian reserve.
Confirmation of Known Donation Programme
The donor will have an opportunity to discuss her ovarian reserve results and her suitability to donate with the fertility specialist.
Counselling
Separate counselling appointments are arranged for the recipient couple and the donor (and her partner if applicable)
Counselling provides an opportunity for both the donor and recipients to reflect upon and understand what egg donation means for them as individuals, a couple and as part of a family.
It also provides space and time to consider what egg donation means for any children resulting from treatment.
Issues explored include:

Attachment issues
Concerns about identity issues
Genetic imbalance
Anonymity with others
Stress management during treatment
Egg Donation Consultation
Separate consultations are provided for the donor (and partner if applicable) and the recipient couple. Consultations are carried out by our specialist dedicated Egg Donation Nurses/ Midwives to explain the treatment process in detail
Investigations
Blood tests and other recommended investigations are arranged for both the donor and the recipient couple.
Return Medical Consultations
Separate return consultations are required for the donor and the recipient couple once all investigations are complete to finalise the plan for the treatment cycle.
Consent Signing Appointments
Separate consent signing appointments are carried out for the donor and recipient couple.
These appointments provide an opportunity for each individual to ask any final questions prior to completing the programme consent forms
Donor and Recipient Treatment Cycles
The cycles will be coordinated to ensure where possible, that the recipient will be ready for Blastocyst Embryo Transfer on day 5/6 after the donor's egg collection
Cycle Outcome
The nurses and midwives on the Egg donation team are available to provide advice and support after the treatment is complete and the outcome of the cycle is known