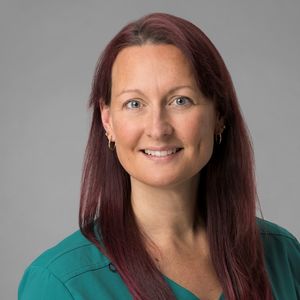 Mandy Leslie
Laboratory Manager
Swords Clinic
Mandy loves speaking with patients, hearing their success stories and is passionate about beautiful embryos and getting the best possible results
Mandy completed her Masters degree in Clinical Embryology in 2006 and began her career with Sydney IVF in Australia which is a world leading fertility clinic. She gained extensive experience in all aspects of embryology and, as a senior staff member, excelled in training new members of the embryology team.
She moved to Ireland to take a position as deputy lab manager in the Merrion Fertility clinic in 2011 where she helped introduce new embryology techniques to the clinic over the next 6 years.
Mandy joined the Rotunda IVF/Sims IVF Swords team in 2016 as the oncology cryopreservation programme manager and senior embryologist and has been an integral member of the team ever since. Her experience has been invaluable in training new staff and sharing the Rotunda IVF oncology cryopreservation programme with the wider medical community including presentations at conferences and lectures to oncologists, nurses, medical students and hospital staff.
She loves speaking with patients, hearing their success stories and is passionate about beautiful embryos and getting the best possible results for her patients
Mandy discusses what happens in the lab