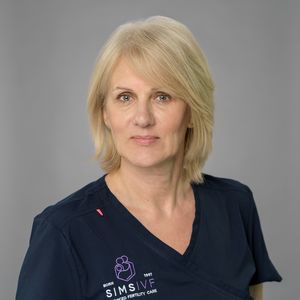 Fertility Consultant
Swords Clinic
Her motivation to become a part of the Swords team is her devotion to focus on the reproductive health of women managing and solving reproductive problems
Dr Vanja Fenzl graduated from the University of Zagreb, Croatia, in 1990.
In 1995 she began her training in Gynaecology and Obstetrics. Following years she focused and had extensive training in treating fertility problems, ultrasound diagnostics, minimally invasive (endoscopic) surgery and practising assisted reproductive techniques. She worked 27 years at University Hospital, last as a senior physician with a position as Chief of the Gynaecological Surgery Department. During this time, a part of her duties was the education of students, residents, and interns.
She participated in national and international professional meetings and conferences, published as first and co-author scientific articles and books cited in the global indexes. During her academic education and work, she gained her MSc in 2001 and her PhD in 2011.
She joined SIMS IVF in Swords in March 2022. Her motivation to become a part of the Swords team is her devotion to focus on the reproductive health of women managing and solving reproductive problems of couples, having the possibility to give them an individual approach, care and attention at SIMS IVF facility.
Get to know Dr Vanja