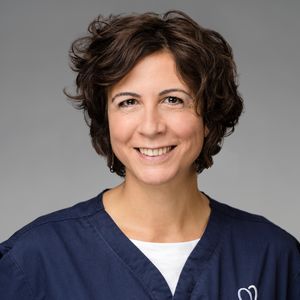 Fertility Consultant
Clonskeagh Clinic
Dr. Moschetta is widely regarded as being both compassionate and caring.
Dr Moschetta graduated in 2004 from the University of Milan. She completed her training in obstetrics and gynaecology in the Mangiagalli Hospital in Milan, becoming a specialist in Prenatal Diagnosis.
In 2009 she moved to Spain where she worked for 3 years in the Tambre Clinic and in 2012 obtained a Master's Degree in Human Reproduction at University Complutense of Madrid.
In 2013 she started working in the Procreatec International Clinic and during the same year she volunteered in India for 9 months, where she worked in an underprivileged area.
She is widely regarded as being both compassionate and caring. Her awareness of the emotional difficulties women and couples face when embarking on or going through fertility treatment has led her to pursue a Masters in Coaching. She firmly believes that a holistic approach with the patient's well-being is of the highest importance