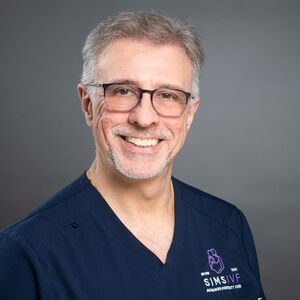 Clinical Director
Cork Clinic
Dr. Montilla believes in personalised protocols, treating each couple or woman as a unique case
Dr. Montilla graduated in 1991 from the Central University of Venezuela and finished his studies as Gynaecologist and Obstetrician in 1998.
Focused on human reproduction medicine, he has been trained in this field since 1998, with a 2-year training program at Centro Médico Docente La Trinidad in Caracas, Venezuela.
He has studied Reproductive Endocrinology in Caracas, Barcelona, and Madrid.
He has worked as a Gynaecologist and Reproductive Specialist in Venezuela for 17 years.
In 2015 he moved to Barcelona, Spain where he worked as a Gynaecologist and Reproductive Specialist for 7 years, treating couples and single parents to help them fulfil their dream of becoming parents. During this period, he has had long experience in shared motherhood treatments, low ovarian reserve, and egg donor programs.
Dr. Montilla believes in personalised protocols, treating each couple or woman as a unique case considering not only technical factors but also their emotional profile.
He joined Sims IVF in June 2022 as a Clinical Director and Consultant in Cork, hoping to help more people in this amazing journey.