Getting to know our Nurse Managers!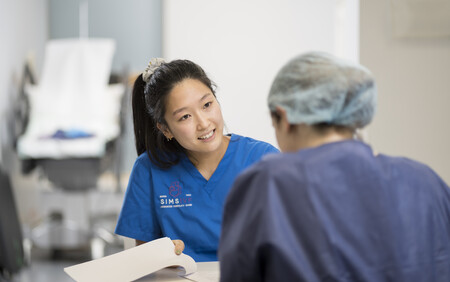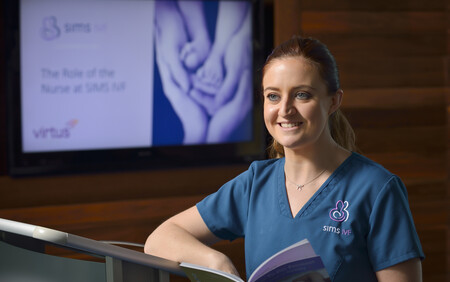 Getting to know our Nurse Managers
We sat down with our Theatre Nurse Manager Amy Murphy and our Scheduling Nurse Manager Lucy Hourie to chat about their daily routine and how they got into fertility.
What is your daily routine?
Lucy: When I arrive in the morning, I start to assign nurses to patients. This could be in relation to call backs, initial consults or phone enquiries. We are in a nurse led clinic so our nurses would be involved in every aspect of the patient's care. Nurses usually would follow up with patients after their initial consult with their doctor. Nurses also provide care calls and updates to the patients throughout their treatment. This is an essential part of the services we provide for patients and we ensure they are contacted.
Amy: I work in theatre so firstly so I would check all the charts, check which drugs will be needed, make sure all the cubicles are clean and tidy. We would also have a meeting with the doctors and the lab staff so everyone is aware of the schedule for the day. I and the team would then bring patients down to theatre as they arrive. The patients would be attending for egg collections, embryo transfers, intralipids and other medical procedures. It is important to be well prepared!
What would be the challenges of working in this role?
Amy & Lucy: We find it really difficult to break bad news. It is tough giving this news. We just make sure patients are aware of the counselling service we provide but also if they ever need to talk we are always there. We have a 24 hour nurse line that we provide, it is important that patient know they can contact us when they need to.
How did you get into fertility and what do you like about it?
Amy: I previously worked as a midwife in a hospital so have always had an interest in women's health. One day I just started googling fertility jobs and Sims popped up and said they were hiring. That was 2014 and I haven't looked back since! I really like the versatility of the job and the fact that we are highly trained up in every area. It gives you exposure to the whole experience. You also have a great work life balance.
Lucy: I was always told I'd make a good nurse so I got into midwifery! I was always interested in fertility and a friend recommended Sims to me so I applied for a role going there in 2015 and got the job! Like Amy, I really enjoy the versatility of the role but also all the friendships I have made. My favourite part of the job is definitely delivering good news to patients, especially those that have struggled for years. We are right there with patients through their ups and down so when they get good or bad news, it affects us too.
If you would like to book an appointment, please contact us