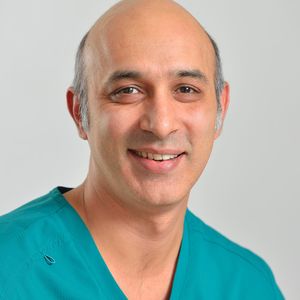 Sameer Angras
Laboratory Manager
Swords Clinic
Sameer, who has a background in Molecular Biology and Genetics, debuted his career in Embryology in 2002 where he underwent intensive-extensive training
Sameer, who has a background in Molecular Biology and Genetics, debuted his career in Embryology in 2002 where he underwent intensive-extensive training in Harley Street, London, with members of the original team who worked with Steptoe and Edwards in Bourn Hall Clinic, Cambridge. He is an HFEA ICSI licensed practitioner.
During his 15 years in the embryology field, Sameer has been able to acquire and accumulate a wealth of knowledge and know-how, and develop enhanced techniques and skills, through his vast experience and exposure to different IVF centres around the world.
In 2004, Sameer became Lab Director for the Harley Street satellite clinic, located in Mauritius. Among other things, he was also responsible for overseeing the design and physical construction of the specialist IVF unit and lab for that satellite clinic, and the implementation of a PGD/ PGS programme.
Sameer moved on to become Lab Director for the largest private IVF clinic in Belgium, in 2008. There he also implemented the EU Tissue and Cell Directive, and had consistently the best pregnancy rates in the country.
In 2011, based on his decision to expand his experience and knowledge in IVM and Vitrification, Sameer moved to Montreal to join another private IVF clinic. He also had the opportunity to receive personal training from Dr. Kuwayama a pioneer and world authority in vitrification, and consequently Sameer is a certified instructor for Cryotech.
Sameer moved to Ireland in 2014 to join the Clane Fertility Clinic as Lab Manager - Senior Embryologist, and became also the Designate Person Responsible.
He then joined the SIMS group in 2015, and subsequently became Lab Manager of Rotunda IVF in August 2016.
Sameer recognises the enormous privilege of working with human embryos in the IVF lab, and is passionate about his work. He strives to maintain the highest possible standards, bringing experience and new innovation to help couples achieve the dream of parenthood.