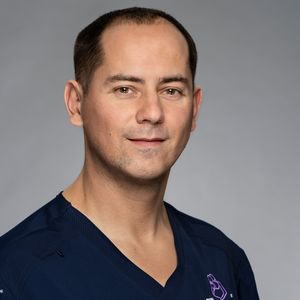 Fertility Consultant
Swords Clinic
Dr. Karlo's goal is to achieve pregnancy via treatment plans tailored to each individual patient.
Dr. Karlo earned his medical degree from the University of Zagreb in 2005. After two years of hospital internship he started residency at the Department of Gynaecology and Obstetrics in University Hospital Centre Zagreb. At the beginning of his specialist career he devoted a lot of time to endoscopic surgery that involved laparoscopic and hysteroscopy procedures for treatment of uterine polyps, fibroids, ovarian cysts and endometriosis. Behind many of these diagnoses was a patient's desire to become pregnant.
In 2015 he started to combine surgery with assisted reproductive treatments, which gave him the opportunity to participate in planning fertility procedures with patients and monitoring pregnancy.
In February 2021, Dr. Karlo joined the Sims IVF team with the aim of achieving as many positive outcomes as possible, whilst tailoring treatment to the patient's individual needs.