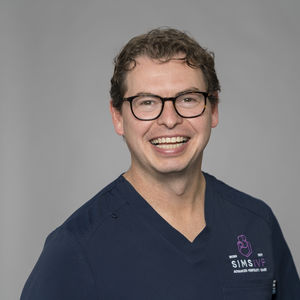 Group Medical Director
Clonskeagh Clinic
Dr Aldape or "Dr Alex" to his patients will lead the expanding medical team at Clonskeagh and will work closely with colleagues across Sims IVF Group.
Dr Alejandro Aldape Arellano (Dr Alex to his patients) is currently the Clinical Director of SIMS IVF at Clonskeagh.
Dr. Alex has been working in assisted reproduction field for over ten years in several clinics, including clinics across Ireland and Sims IVF Cork He has a particular interest in low AMH patients, poor IVF responder patients as well as PCOS patients.
He believes in a patient-centred care model where the doctor and patient work together to find the best strategy to achieve pregnancy. He also believes in teamwork and honesty. His patients describe him as a "very down-to-earth doctor".
Alex studied at the Universidad Autonoma de Nuevo Leon in Monterrey, Mexico where he got a medical and gynaecology degree. He then furthered his studies in Barcelona at Vall d'Hebron Hospital by completing a fellowship in Assisted Reproduction and the IVI master's degree in Human Reproduction.
Dr Alex Aldape