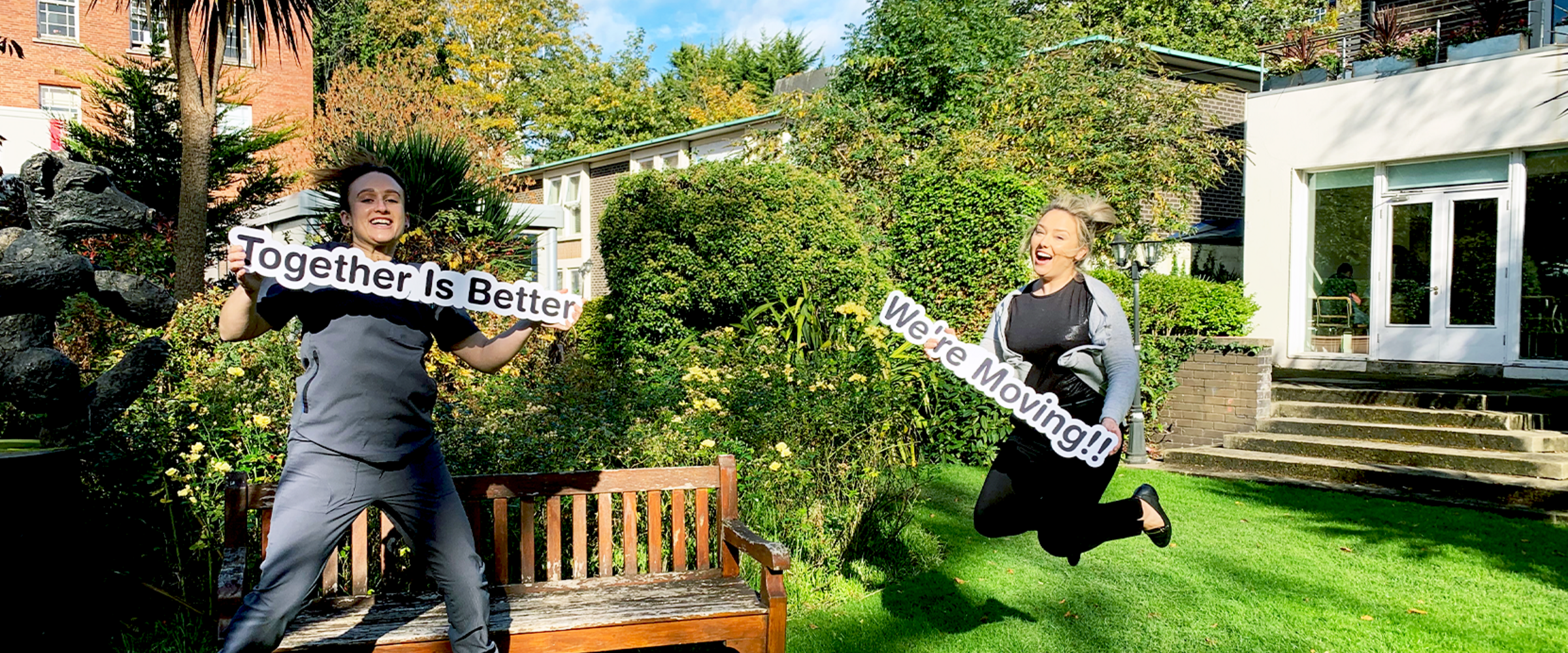 The Rotunda IVF Move To Swords
Rotunda IVF officially announced in November that they will be moving location to Swords Business Campus and rebranding under the Sims IVF name - two major announcements with many exciting implications. We sat down with staff from Rotunda IVF to get their reaction...
Damien O'Dowd (Group Clinic Director): We are so excited about the move. This move means we will be able to increase our capacity and have a beautiful new clinic for our patients to enjoy. Staff will also benefit from the new facilities and much more spacious surroundings.
Aoife Breslin (Group Marketing Manager): We made the decision to rebrand under the Sims IVF name for a number of reasons. The first would obviously be down to location. Rotunda IVF will no longer be based in the city or near Rotunda hospital so it would cause confusion to keep the name as Rotunda IVF. Secondly, Sims IVF and Rotunda IVF have been under the same parent company, Virtus Health since 2015. Both brands have been working closer and closer with each over the last few years. The Sims IVF brand is a household name and we feel this brand better reflects our growth and innovation as a clinic.
Mikey O'Brien (Rotunda IVF Clinic Manager): Convenience is key here. Swords Business Campus is easily accessible from the M1; if you are coming from Dublin or Northern counties then this clinic will be the perfect location for you. We also have ample car parking which mean seem like a small thing but it makes all the difference to our patients, it takes the stress out of appointments.
Laura Behan (Rotunda IVF Administration Manager): Privacy is a huge thing for me. Our spacious clinical areas will provide comfort to our patients. I think one of the most important things to note is that we are not losing any of our staff and that says a lot about us. All our staff are moving with us and are all excited to start. Same faces but different location.
Amy Murphy (Department Nursing Manager): Patients will really benefit from the larger recovery bays and scanning rooms. Like Laura said, privacy and dignity are a big part of the care we provide and our new clinic will be able to provide all of this and more. Also for staff, there will be a large kitchen with a lovely sky light which will enable us all to wind down at our break time.
If you would like to find out more about the move, you can check it out here.